Every day appear startup curation tools, many of them are verry interesting to use for teachers, but for some reasons some edtools said good bye . Now I present 3 interesting startups who said adio .


Edshelf mission was to make a positive impact in the world by making education more efficient and effective, strive to enable educators to do what they do best, teach and inspire.
edshelf is a directory of websites, mobile apps, and desktop programs that are rated & reviewed by parents & educators, for parents & educators. They help you find the right educational tools for your specific needs.

Claco was a startup curation tool for educators, a "GitHub for teachers," a place where teachers can set up their own profiles and share what they're up to professionally. On Claco, teachers build, organize and share lesson plans (Claco supports a range of lesson content, like website links, embed codes, videos, etc.), along with searching through those posted by the community.
The idea is to make collaboration a key focus of the platform, enabling teachers to streamline the lesson-planning process and work together to share and enhance their own work, as well as the work of others. This was
Claco
.
s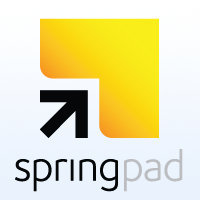 Springpad was a web and mobile app that helps users get organized, get inspired, and get more done.
Springpad lets users create digital notebooks for all kinds of projects and interests, which they can fill with tasks, notes, checklists, products, bookmarks, photos, places and other data types. Springpad then automatically enhances and updates what users save, providing suggested shopping lists and wine pairings for recipes, showtimes for movies, current prices and availability for products, etc.